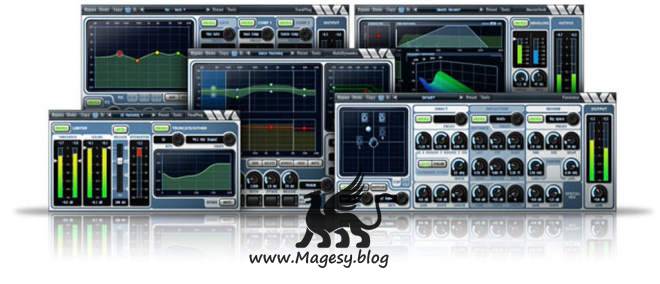 Power Suite v6.1.5 WiN
Team NeBULA | 28.02.2023 | 252 MB
(Win64; AAX*, VST3)
PowerSuite 6 is a significant update to the PowerSuite line, featuring compatibility with MacOS Catalina and support for VST3 format. The signal processing algorithms and user-interface functions are largely unchanged from PowerSuite 5. However, under the hood, the plug-ins have been completely rewritten to use the latest development tools and SDKs. This was necessary to maintain compatibility with MacOS and the latest MacOS DAWs, such as Cubase 10, WaveLab 10, Premiere 2020, and Audition 2020. On these DAWs, the PowerSuite 5 plug-ins do not function – the GUI shows a black window.
Power Suite 6 consists of the following plug-ins:
– TrackPlug 6 – The ultimate channel strip plug-in
– MasterVerb 6 – Silky smooth multi-algorithm reverb
– FinalPlug 6 – Professional peak limiter and volume maximizer
– MultiDynamics 6 – Powerful multi-band dynamics control
– Panorama 6 – Go beyond the limitations of conventional stereo, without using a surround system!
INFO/DEMO/BUY: https://mage.si/3ENC
Wave Arts Power Suite v6.1.5 AAX VST3 x64 WiN
♪ Download ♪